The first item,
• Donate anti-epidemic materials to tide over the epidemic together
• Since the prevention and control of pneumonia caused by new coronavirus infection during the Spring Festival in 2019, Jiangxi Hungpai New Materials Co., Ltd. has insisted that the epidemic is an order, and prevention and control is a responsibility
In accordance with the principle of responsibility, actively respond to epidemic prevention and control, and effectively carry out various prevention and control and service guarantee measures. While doing its own anti-epidemic work, Hungpai New Materials did not forget to lend a helping hand to all sectors of the society to help each other to tide over the difficulties. After the outbreak, Hungpai New Materials immediately contacted relevant departments of the Chinese government to perform social responsibilities. After learning that the local area needed a lot of disinfectant alcohol, Mr. Ji , the chairman of the board, immediately arranged for the factory to prepare materials, and continued to report to the Center for Disease Control and the Red Cross. Other units donated 75% disinfectant alcohol and chlorine-containing disinfectant and other anti-epidemic materials for disinfection.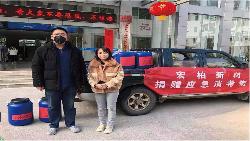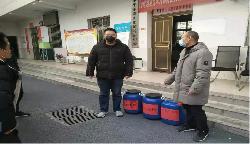 The second item,
• Caring for vulnerable groups, condolences to the lonely and widowed elderly
At the same time, caring for the elderly, Hungpai New Materials donated condolences to Jingdezhen Nursing Home, donated rice and cooking oil and other loving materials to the nursing home, and also donated disinfection and epidemic prevention materials such as alcohol and disinfection.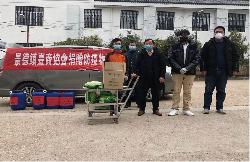 The third item,
• Initiated the establishment of the Taiwan Chamber of Commerce to solve problems for Taiwanese businessmen
In order to allow Taiwanese businessmen in Jingdezhen to support each other, share resources, build a good communication platform with the township and build a bridge of friendship for solidarity and mutual assistance.
---
Post time: May-11-2022