The company's overall strategy is to drive innovation with information, lead the frontier of silicon-based material technology, achieve green development, and create greater economic and social value.
As the company enters a new stage of development, Hungpai New Materials plans to use the advantages of the chlorosilane recycling industry chain to build new functional silane projects through fundraising projects, expand the categories of end products, increase market coverage, and give full play to the company's research and development. The research and development capabilities of the center and the Institute of Silicon Materials, relying on the academician workstation and the industrial incubation center, accelerate the transformation of scientific research results, and achieve a substantial increase in the added value of products through technological and industrial upgrading, further consolidating the company's leading position and competitive advantage in the industry .
Combining the development situation, tasks and requirements of the manufacturing industry in the new era, Hungpai New Materials supports high-end intelligent systems such as intelligent infrastructure and intelligent logistics systems, promotes the deep integration of new generation information technology and manufacturing technology, and creates a leading intelligent manufacturing production in the industry. system. Supporting the construction of relevant subdivision new product production lines and environmental protection facilities will further optimize and improve the green recycling industry chain of chlorosilanes. Through the green recycling industry chain, the company will achieve the balance of production capacity in each production link, reduce the consumption of raw materials per unit product, improve the safety and environmental protection performance of the production system, improve the company's silane product series and enhance market competitiveness.
Hungpai New Materials always adheres to customer demand-oriented, safety and environmental protection as the bottom line, continuously develops a green recycling industry chain, continues to increase R&D investment, actively builds a global marketing network, and gradually expands while consolidating its leading position in the sulfur-containing silane industry. The deep processing of silicon-based new materials increases the added value of products, and ultimately builds the company into a global leading manufacturer of silicon-based new materials.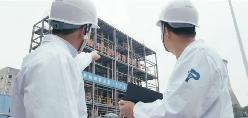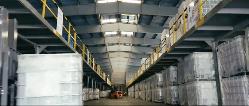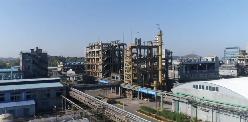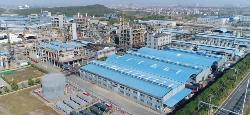 ---
Post time: May-11-2022